Convergint Development Program and Internships
CDP
Convergint is looking for recent graduates to join the CDP—an entry-level rotational training program that prepares participants for an exciting career in the security & life safety industry.
Throughout the program, specific skills will be developed through a combination of mentor training as well as formal training courses. This program focuses on providing industry knowledge and business practices including product training, system design & installation, estimates, proposals, and more!
Internships
Convergint offers paid internships for students looking to break into an exciting career in the security, fire alarm, and life safety industry. This structured internship program is designed to give you insight into our business and prepare you for a future career. Learn current market challenges, assist our experts, and gain exposure through working on real projects. All interns will be paired with an industry expert mentor and gain a tremendous amount of experience. If you are a junior or senior looking for an exciting hands-on internship in a fast-growing industry, apply today!
Testimonial from past CDPs
"I'm very thankful that I got to experience the CDP program. I was able to meet so many people, and it forced me out of my comfort zone in the best way possible. I'm constantly surrounded by leaders who are willing to help and teach me new ways to forge my own success. I am extremely grateful to have met my fellow CDP classmates and colleagues, and am excited about experiences to come."
"I am so grateful for the opportunity to have been a part of the CDP. It is truly a program that is like no other of any company out there. My experience has given me the confidence to excel as a Convergint colleague. I have had so much help and support from all of my Convergint colleagues, with gaining knowledge about the industry and developing skills for my position as an Account Executive. I feel prepared to dive into my role and contribute to the continued growth of Convergint's success."
"Joining Convergint originally as an intern, then transitioning into the Convergint Development Program showed me what an amazing culture and opportunities this organization has. Throughout the program, I made connections that will last me a lifetime, and learned critical knowledge that has enabled me to spread my wings in my career. After completing the program, I have the whole Convergint team I can always reach out to if I ever needed anything."
"I enjoyed that Convergint wanted to show me the entire business, not just one specific area that I would be working in. I cannot express in words how great my experience was as a CDP. Everyone at Convergint was willing to teach me how to become a great resource for our company even though I had just graduated from college. I was given an enormous amount of support which gave me the confidence I needed to begin my career. I am forever grateful that I chose an organization that values and respects its colleagues."
"Learning and connectivity, these two are the main hurdles that you need to deal with when you start a career right after your graduation, Convergint Development Program helped me exactly with that. CDP allowed me the liberty to explore all the business aspects and get different perspectives from people all over the Convergint Nation."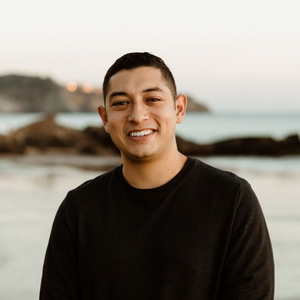 "It was very clear to me that Convergint is filled with genuine and honest people, and that the morale and culture of the company is extremely strong. Joining CDP allowed me to get a huge jump start on my career in the industry and set me up for nothing but success. Convergint is the true definition of taking the consultative approach when building relationships and continually practicing and demonstrating the 10 Values & Beliefs."
"I was immediately drawn to how Convergint conveyed the culture of the company and knew it was something I wanted to be a part of. Joining Convergint through the CDP was a great opportunity because I learned about the different facets of Convergint and it gave me great insight into what feeds into the lifecycle of a project. Additionally, it allowed me to network with different colleagues around Convergint nation."
"During my CDP training, I met and worked with so many colleagues all from different departments throughout the program. I was able to learn about the fundamentals of sales and other fields as well as enjoy the city of Chicago with my fellow CDP mates. Through this program, I was able to forge my career path and get into the role I enjoyed the most, which ended up being sales. "
What will you do?
Participate in an orientation training period before beginning your career at one of the Convergint offices across the globe

Receive the technical and business training necessary for your job

Receive ongoing support via our mentorship program to help you succeed
Making a Daily Difference at Convergint
Convergint is a global, service-based systems integrator whose top priority is service in every way—service to customers, colleagues, and community.
Convergint was built upon a solid foundation of 10 Values & Beliefs, originally written as the principles that would drive the company's positive culture. Colleagues are encouraged to live by these Values & Beliefs on a daily basis, whether at home, at work, or in their communities. By staying closely aligned with that culture and making decisions guided by the 10 Values & Beliefs, Convergint stays accountable to its number one objective: providing exceptional service to customers.
To learn more about career opportunities at Convergint, visit our Careers Page.