Ken Lochiatto
Chief Executive Officer
Ken Lochiatto has over 35 years of business experience having joined Convergint as President and Chief Operating Officer in January 2014, becoming CEO and President in 2015. Ken's background includes 30 years of experience in the materials and systems integration businesses and 8 years in the gaming business. During the span of his career, Ken has held positions in sales, finance, and executive management with GE and WMS Gaming, having led global businesses in both companies.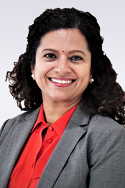 Bhuvana Badrinathan
Chief Information Officer
Bhuvana Badrinathan has over 20 years of experience in technology, including software development, data strategy, service delivery, and infrastructure. She joined Convergint in 2019 as Chief Information Officer. Prior to working at Convergint, Bhuvana served in various technology and executive management roles in different industries, including financial services, eCommerce retail, and insurance brokerage.
ALAN BERGSCHNEIDER
Chief Financial Officer
Alan Bergschneider has over 20 years of financial management and business experience, joining Convergint in 2015 as its Chief Financial Officer. Prior to Convergint, Alan served in various financial and executive management roles across a number of companies, most recently as the Chief Financial Officer of a large, publicly-traded industrial cable manufacturer. In addition to experience in manufacturing and distribution, Alan has financial management experience in both the retail and financial services industries, as well as in public accounting.
KEVIN DONEGAN
Executive Vice President, Global Delivery and Service
Kevin Donegan joined Convergint as Vice President of Strategy in 2019, after retiring from the U.S. Navy as a Vice Admiral. He served as Commander of the U.S. Navy's Fifth Fleet in Bahrain and as Director of Operations for U.S. Central Command. In the Pentagon, he was Director of the Navy Staff and Deputy Chief of the Navy for Operations, Strategy, and Planning, where he led initiatives for accelerated learning and innovation across the Navy enterprise, including cybersecurity, artificial intelligence, and big data management.
sean flint
President, North America
Sean Flint has over 30 years of leadership and industry experience. He joined Convergint as Senior Vice President, Eastern Region in May of 2016. Sean served in leadership roles with Tyco/Simplex Grinnell from 1993 to 2010, where he rose to become Vice President of Western Operations. From 2010 to 2012, Sean served as the President of UTC Fire & Security, a $550 million fire safety and security integration business. His ability to lead teams and grow customer relationships is key to the continual growth of Convergint's national and global customer relationships.
Kathryn Ingraham
General Counsel
Kathryn Ingraham has over 25 years of corporate legal experience in various industries. Before joining Convergint, Kathryn was General Counsel of KapStone Paper and held Deputy General Counsel roles at Dover Corporation and Aon Hewitt. Prior to these roles, she was a partner with the Dentons law firm. Kathryn currently serves as General Counsel for Convergint, providing strategic and business-oriented legal advice on a broad range of issues to the board and executive leadership team.
Mike Mathes
President, Global Growth
Mike Mathes is currently President of Global Growth for Convergint. One of Convergint's founding members, he opened the Los Angeles and San Francisco locations for Convergint in 2002 and 2003. In his current role, he is responsible for global accounts, healthcare, utilities, digital transformation, financial, data center, federal government, and SLED strategies. Prior to Convergint, Mike held several positions at Johnson Controls over a 15-year career. He holds a B.Sc.E.E. from the University of Manitoba in Canada.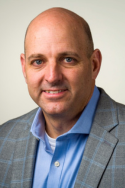 Chris mccurdy
Senior Vice President, Global Accounts and EMEA
Chris McCurdy has more than 28 years in the IT consulting industry, specializing in information security and advisory Services. Prior to joining Convergint, he held leadership roles at several consulting firms—including IBM, Andersen, International Network Services, and Lucent Technologies—and he has extensive experience working with large global enterprises, as well as government clients around the world. Chris also served as a CIO at a retail automotive group, where he led an expansion of business operations via the use of technology and acquisition. He is currently the Senior Vice President of Global Accounts at Convergint.
LAURA MUELLER
Chief Human Resources Officer
Laura Mueller has over 22 years of human resources experience in various industries, including software development, manufacturing, warehouse distribution, and more. Before joining Convergint, Laura held top human resources roles in multiple start-up, rapid expansion, and global companies. Laura currently serves as the Chief Human Resources Officer for Convergint, providing strategic human resource direction for continued growth and expansion into new markets.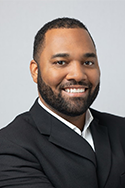 YARUBA TATE 
Senior Vice President, I&D and North American Operations
Yaruba Tate has over 20 years of experience in the industry, joining Pinkerton Systems Integration in 1999 after serving in the U.S. Air Force as an Air Traffic Controller. Yaruba joined Convergint in 2003 and has held several key leadership roles over the span of his career, with experience in sales, finance, operations, recruiting, and team development. Yaruba now serves as Vice President of Inclusion & Diversity. In this position, he provides education and training, improves communication between leadership and colleagues, and creates programs to promote inclusion and diversity—creating safe spaces at Convergint for underrepresented groups of colleagues across the globe.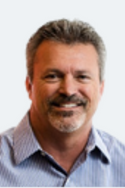 PAUL THOMAS
Vice President, Operations
Paul Thomas joined Convergint in 2019 as Vice President of Operations. He is responsible for implementing consistent operations and delivery for global accounts, leveraged services, and oversight of Latin America. Paul has over 40 years of leadership experience in electronic security, fire, video, voice, data, professional audiovisual & sound. His background includes global positions in senior management and leadership with RFI Security & Communications, General Electric, and Northland Controls.
Tony Varco
Vice President, Security and Marketing
Tony Varco has over 25 years of experience in the building systems integration industry including electronic security, fire alarm, and building management systems. In June of 2001, Tony was named Convergint's Vice President of the Security Division for Convergint and is responsible for the successful growth and development of the electronic security business throughout North America. Tony is involved in all aspects of business planning, development, sales, and marketing of electronic security.
Barry Yatzor
Vice President, Fire Alarm & Life Safety
Barry Yatzor has over 30 years of experience in the fire alarm, life safety, and building systems industries. Serving as Convergint's Vice President for the Fire Alarm and Life Safety Division, Barry is responsible for the development and execution of the company's fire alarm business strategy for North America. During the span of his career, Barry has held positions in business development, sales, project management, and engineering.
ERIC YUNAG
Vice President, Innovation
Eric Yunag has over 20 years of experience in the electronic security industry. He served as the President and Chief Executive Officer of Dakota Security Systems before its acquisition by Convergint. During his twenty-year tenure at the company, he led numerous operational and sales initiatives, as well as the expansion of the company into new locations around the country. He currently serves as the Vice President of Technology for Convergint.