The Security Industry Association's Women in Security Forum today announced their inaugural Power 100 honoree list. Six Convergint colleagues—Laura Mueller, Heidi Ran, Emily Viau, Kathryn Ingraham, Janice Burse, and Jenn Hilber—were named to the list, recognized for their achievements in the security industry as role models for actively advancing diversity, inclusion, innovation, and leadership. This announcement comes on International Women's Day 2023, encouraging Power 100 honorees and the larger security industry to work to forge women's equality within the industry.
"The SIA Women in Security Forum is proud to showcase the remarkable women of the 2023 WISF Power 100. These dynamic, talented honorees are making waves in the security industry and are constantly exhibiting leadership, motivating others and driving progress in the security industry," said SIA Women in Security Forum Chair Kasia Hanson. "We commend this outstanding class of honorees for their impactful efforts in the security industry and broader community and look forward to celebrating their successes at ISC West."
On March 31 at ISC West 2023, the SIA Women in Security Forum will host a networking breakfast and Power 100 celebration recognizing this year's Power 100 honorees. At this free event sponsored by dormakaba, attendees will connect with other leaders and champions for diversity and help SIA recognize and celebrate the 2023 honorees of the Power 100 program.
"The 2023 Power 100 honorees are an inspiration to all of us in the security industry. These 100 women leaders are breaking barriers, shifting expectations and advancing diversity, equity and inclusion while taking our industry to new heights," said SIA CEO Don Erickson. "As we celebrate International Women's Day, we congratulate this year's outstanding class of honorees and thank them for their invaluable contributions to the security industry as well as their leadership, innovation and advocacy."
Laura Mueller
Chief Human Resources Officer
Laura Mueller is Chief Human Resources Officer at Convergint. With over 25 years of experience in Human Resources, Laura is an expert in building HR programs across a broad range of security sectors—from software development to manufacturing and warehouse distribution—leading with the philosophy that Human Resources should function as a true business partner to any organization. Joining Convergint in 2019, Laura takes a dynamic approach to directing the company's Human Resources strategy, bringing a unique balance of high energy and a 'roll up my sleeves and get it done' attitude to enable success.
Heidi Ran is Vice President, Greater China at Convergint. She joined Convergint as General Manager in 2013 when Convergint acquired ICD Security Solutions, bringing over 20 years of experience in purchasing, sales, and operations roles. In her current position, Heidi is responsible for managing the business, organization, and operations of Convergint in Mainland China, Hong Kong, Macau, and Taiwan, and ensures that the company is compliant with all local laws and regulations.
Heidi Ran
Vice President, Greater China
Emily Viau
Emily Viau is an Account Executive at Convergint. Emily has over 10 years of experience in the security industry—with roles such as Client Service Manager, Operations Manager, Global Program Manager, and more. Additionally, she serves on the event planning committee for the MN ASIS Chapter's 'Women in Security Leadership Seminar" since 2015. Joining Convergint in 2019, Emily works hard each day to build strong relationships with customers, partners, and peers in order to accomplish her professional and organizational goals, and to reach the number one objective of being customers' best service provider.
Kathryn Ingraham serves as General Counsel for Convergint and she is also the Executive Sponsor of Convergint Women Connect. With over 25 years of corporate legal experience and leadership across industries, she provides strategic and business-oriented legal advice on a broad range of issues to the board and executive team. Previously holding positions as General Counsel of KapStone Paper, Deputy General Counsel at Dover Corporation and Aon Hewitt, and partner with the Dentons law firm, Kathryn is a highly accomplished and respected legal expert amongst her peers.
Kathryn Ingraham
Vice President, Secretary, and General Counsel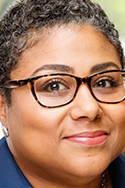 Janice Burse
Technical Operations Manager of Engineering
Janice Burse is Technical Operations Manager of Engineering at Convergint and is also a steering committee member leading the education initiative of Convergint Women Connect. With over 20 years of experience in operations management and engineering across a wide range of security sectors, Janice is an expert in security project development, as well as systems design and modeling. As a respected industry authority in security systems engineering, Janice leverages her diverse skills and experience—including her time as an Engineering Technician and Design Drafter for the U.S. Navy—to streamline operations in her role at Convergint.
Jenn Hilber is Business Architect, Global Delivery at Convergint and serves as global chair of Convergint Women Connect. She has over 30 years of financial management experience—a majority of which has been spent working in the security industry. Jenn joined Convergint in 2010 as a Financial Manager, serving in various financial and management roles and contributing her time to driving opportunities for women in the industry and giving back to her community, before stepping into her current position as Business Architect. In this role, Jenn supports Convergint's Global Services & Delivery team, as well as the Global and Enterprise Account Management teams, and continuously advocates for women through internal and external activities.
Jenn Hilber
Business Architect, Global Delivery
Discover Convergint Women Connect
The six Convergint colleagues named to the WISF Power 100 list were recognized for their contributions and commitment to advancing women in the security industry. Convergint's own commitment to advancing women within the company and the larger security industry is supported by Convergint Women Connect (CWC), a group that operates with the mission of making Convergint the most equitable and inclusive global service provider for women of all identities and backgrounds. To learn more about CWC's mission to evolve the company's culture through advocacy, education, philanthropy, and visibility, click the button below.